I have been involved with the Bloodhound project for around six years, acting as an Ambassador for the project working in schools and various events to promote STEM education and inspiring children to look at future careers in the wide world of engineering.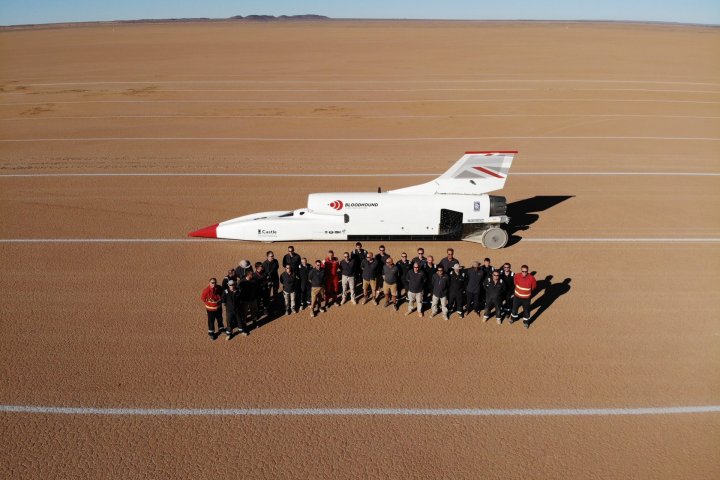 Why break the record?
The current world land speed record of 763.035 mph (1,227.985 km/h) was set over 20 years ago by a British team including Bloodhound LSR driver Andy Green. Advances in engineering design, materials and computational fluid dynamics (CFD) since the last record was broken mean we can be confident of breaking that record with Bloodhound LSR.
The project is helping to push boundaries and demonstrate pioneering new technologies. Many of the aspects of our land speed record car have required engineers to think in new ways and manufacturers to develop novel production and testing methods.
Precision engineering and planning
Our project will showcase engineering at its very best. To break the record we need absolute precision in every aspect of what we do, starting with the design and then in the manufacture and assembly of the car.
When we go to South Africa, Andy needs to be able to control the car with extreme accuracy and immediate response as there is no room for error at the speed of sound.
To enable this, the research and development process has included use of cutting-edge computational fluid dynamics (CFD) to determine the car's ideal shape as well as engineering skills to assess the best materials for every part of the car and the most appropriate processes to build it.
The project will also be a demonstration of meticulous project planning, with every support team member and piece of equipment in exactly the right place at the right time to enable the two runs to be completed within the hour allowed under FIA rules.
For more information go to https://www.bloodhoundlsr.com/
If you would like to put your name in the history books by helping fund the project, either contact Jon Horsley or the project directly through the above website.